Quintessential Quilt 2019
Every two years, Circle in the Square Quilters presents the Quintessential Quilt exhibit, held at the University City Public Library.
The Quintessential Quilt 2019 exhibit features the talented quilt artists from the Circle in the Square Quilters. Come visit a free high-quality exhibit during October 2019.
View the Exhibit Guidelines for Quintessential Quilt 2019.
Norwegian Snowflakes Raffle Quilt
Members of the Circle in the Square Quilters have created this beautiful quilt named "Norwegian Snowflakes" measuring 90″ x 90″. This stunning quilt is machine pieced using cotton fabrics and machine quilted.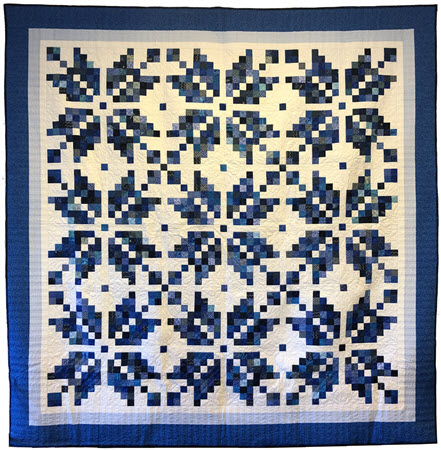 The raffle quilt will be displayed in the library during the exhibit. Tickets can be purchased at the University City Library counter or from a member of Circle in the Square Quilters. The drawing will be held on November 1, 2019.
Ticket costs are $1.00 for 1 ticket or $5.00 for 6 tickets.
The proceeds benefit the Quintessential Quilt Show to pay for the costs related to the quilt exhibit.