Tuesday, July 20 at 7:00 pm
Our speaker for July is Andi Stanfield from True Blue Quilts based in Peoria, AZ. Andi will be presenting her lecture and trunk show, Journey of a 21st Century Quilter.
Andi is a blogger and offers longarm services, patterns, and classes to help quilters of any skill level enjoy, experiment, and excel as they quilt. Her website is truebluequilts.com.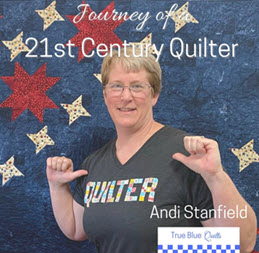 Tuesday, September 21 at 7:00 pm
Fabric Swap – We will be meeting in person! Bring your old fabric and pick up new. More details and directions to come.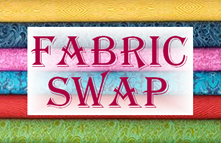 Tuesday, October 21 at 7:00 pm

Hopefully, you have enjoyed piecing the baby quilt mystery quilt. The last clue arrives in your mailbox in July. This will give you time to sandwich, quilt, and bind it to show it off for the October meeting in person.